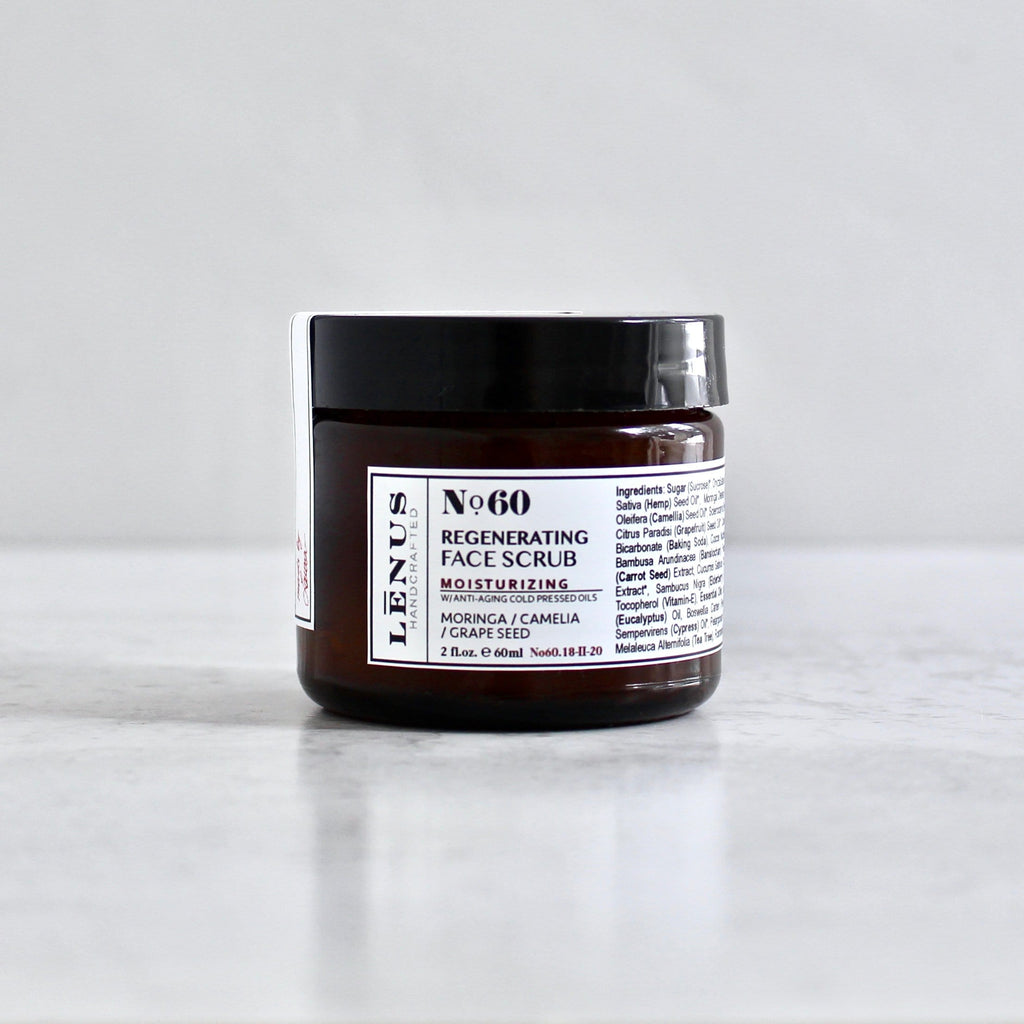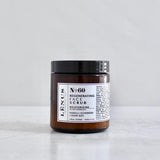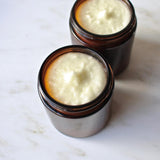 Nọ 60 REGENERATING FACE SCRUB W/ ANTI-AGING OILS
$ 20.00
LĒNUS Nọ60 face scrub is a complex formulation of anti-aging organic oils, bamboo exfoliant, coconut powder and fine sugar granules. Enriched with a wonderful cocktail anti-aging plant oils and new age skin exfoliants, this emulsifying scrub supports a healthy skin's moisture barrier while effectively removing dead skin cells to reveal a healthier glow. Skin is left healthy, nourished and moisturized. The ingredients in this product are extraordinary and will satisfy the most sophisticated natural skincare enthusiasts.

Face cleansing essential oils makes this formula a

blissful

aromatherapy experience.
LĒNUS Nọ60 REGENERATING FACE SCRUB / WATER ACTIVATED
[ MORINGA | CAMELIA | GRAPE SEED ]
PRODUCT ATTRIBUTES:
✔ Suitable for all skin types
✔ Removes make-up and dirt build up
✔ Balances skin's sebum
✔ Fragrance oil free
✔ Pleasant essential oil aroma scent

ESSENTIAL OIL BLEND: CLEANSING / INVIGORATING
Lavender | Frankincense | Eucalyptus | Yarrow | Cypress | Geranium | Petitgrain | Rosemary | Juniper Berry | Tea Tree
Key Ingredients:

Ingredient List:
RICE BRAN | Ferulic Acid, Vitamin E & Squalane Rich, Anti-Oxidant
GRAPE SEED | Regenerating, Skin Tightening, Anti-Dark Circles
HEMP | Omega 6+9, Anti-Inflammatory, Anti-Acne, Regenerative, Vitamin Rich
MORINGA | Anti-Inflammatory, Skin Healing, Anti-Oxidant, Wrinkle Reducing
COCONUT | Emollient, Anti-aging, Anti-Wrinkle, Soothing
SUGAR | Rejuvenating, Cleansing, Fruit Acid Rich, Renewing, Exfoliating
APPLE SEED | UV Protecting, Renewing, Anti-Acne, Moisturizing, Rejuvenating
CAMELLIA | Vitamins A+B+E, Anti-Oxidant, Skin Repairing, Anti-Aging
MARULA | Anti-Aging, Regenerating, Moisturizing, Vitamin C, Protecting
KOKUM | Essential Fatty Acid Rich, Regenerating, Vitamin E Rich
GRAPEFRUIT | Anti-Oxidant, Disinfectant, Anti-Septic, Stimulant, Skin Tonic
SODIUM BICARBONATE* | Deep Exfoliating, Brightening, Cleansing, Regenerating
BAMBOO EXFOLIANT | Mineral Rich, Non-Irritating Deep Exfoliant, Cleansing
CARROT SEED | Anti-Wrinkle, Regenerating, Toning, Detoxifying, Rejuvenating
ELDERBERRY | Moisturizing, Anti-Microbial, Conditioning, Anti-Oxidant
VITAMIN E | Anti-Oxidant, Skin Repairing, UV Protectant, Regenerating
ROSEMARY | Anti-Infectious, Anti-Bacterial, Skin-Healing, Anti-Acne
EUCALYPTUS | Healing, Mental Stimulant, Stress Relieving, Anti-Acne
Sugar (Sucrose)*, OryzaSativa (Rice) Bran Oil, Vitis Vinifera (Grape) Seed Oil*, Cannabis Sativa (Hemp) Seed Oil*, Moringa Oleifera (Moringa) Oil*, Cocos Nucifera (Coconut) Oil*, Pyrus Malus (Apple) Seed Oil*, Camellia Oleifera (Camellia) Seed Oil*,Garcinia Indica (Kokum) Butter*, Cannabis Sativa (Hemp) Seed Butter*, Citrus Paradisi (Grapefruit) Seed Oil*, Vegetable E-Wax (Non GMO), Stearic Acid, Sodium Bicarbonate (Baking Soda), Cocos Nucifera (Coconut) Powder, Bambusa Arundinacea (Banslochan) Powder, Daucus Carota (Carrot Seed) Oil,, Psidium Guajava (Guava) Extract, Ananus Communis (Pineapple) Fruit Extract, Sambucus Nigra (Elderberry) Extract, Prunus Avium (Cherry) Kernel Oil*, Rosmarinus Officinalis (Rosemary) Extract*, Tocopherol (Vitamin-E), Essential Oils: Lavandula Angustofolia (Lavender), Boswellia Carteri (Frankincense), Eucalyptus Globulus (Eucalyptus) Oil, Achillea Millefolium (Yarrow), Cupressus Sempervirens (Cypress) Essential Oil*, Pelargonium Graveolens (Geranium), Citrus Aurantium (Petitgrain)*, Melaleuca Alternifolia (Tea Tree), Juniperus Communis (Juniper Berry), Rosmarinus Officinalis (Rosemary) Oil, etc. *ORGANIC
*Disclaimer: LENUS Handcrafted products has not been evaluated by the Food and Drug Administration. Products are not intended to diagnose, treat, cure, prevent any disease or cure any serious skin condition.
**Precaution: Be sure you are not allergic to any bee ingredients prior to ordering products containing with raw honey or beeswax.
***Precaution: Some Products contains NUT carrier oils, please check Ingredient List before ordering.
Related products