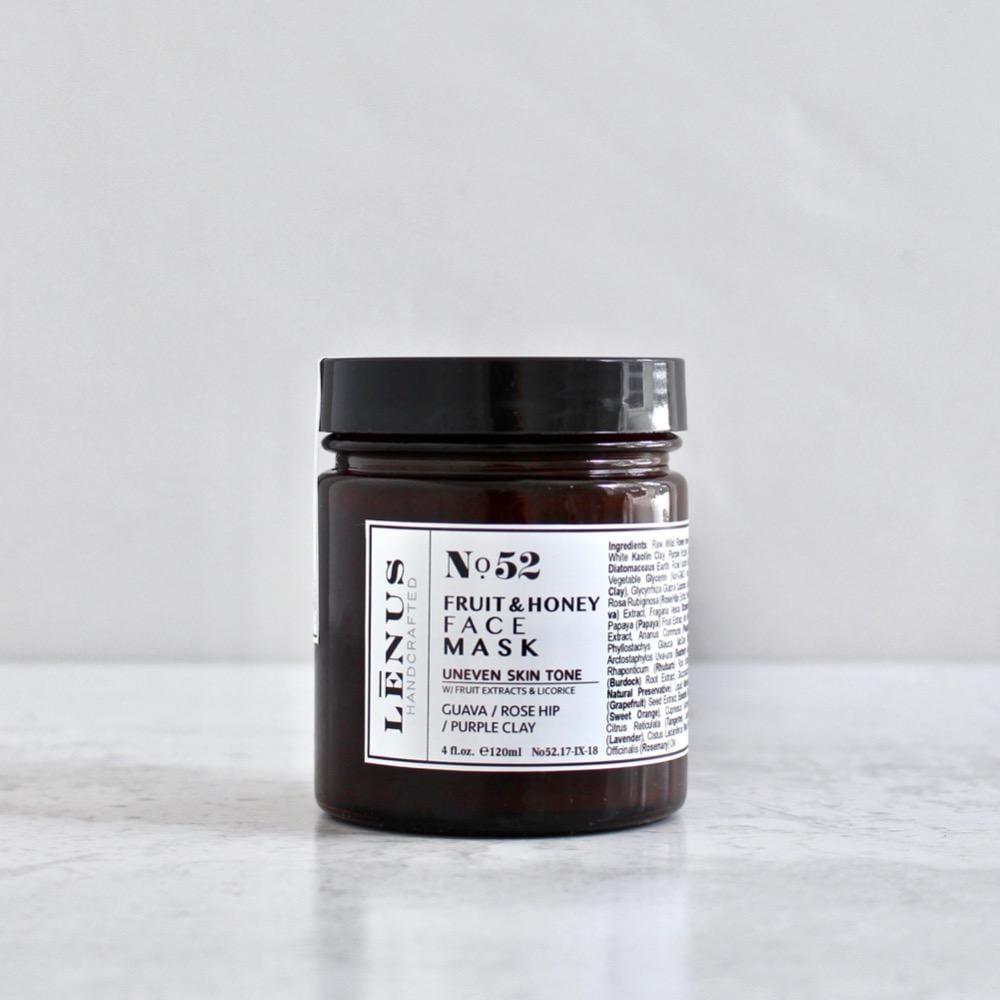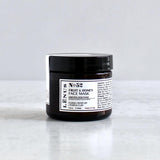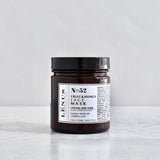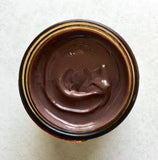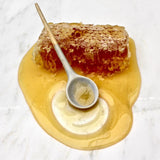 Nọ 52 MUD & HONEY FACE MASK W/ FRUIT EXTRACTS
$ 38.00
LĒNUS Nọ52 Honey Clay mask is water free blend of raw organic honey with purple clay and skin illuminating vitamin rich fruit and skin tone lightening botanical extracts. Pamper your skin without irritating it with harsh clay masks that dry out the skin. Raw honey creates a flexible face mask layer, great for sensitive skin. Enzyme rich fruit extracts are intense natural exfoliants. They gently removing dead skin cells for luminous healthy glow. Face cleansing essential oils makes this formula a blissful aromatherapy experience.
LĒNUS Nọ52 | MUD & HONEY FACE MASK W/ FRUIT EXTRACTS
[ GUAVA / ROSE HIP / PURPLE CLAY ]

LOCAL RAW HONEY: The mask base is raw, clean, organic local honey from Southern California's Mikolich family owned hives. Honey is known to be full of anti-inflammatory and skin toning properties and historically used for skincare by various cultures.

Bioactive and effective raw honey is blended with clays, essential oils and diatomaceous earth. The formula removes toxins and dirt build-up form skin's surface, improved skin tone and soothes irritated skin.

PRODUCTS ATTRIBUTES:
✔ Gentle essential oil and honey aroma
✔ Illuminates the skin tone
✔ Removes make up and dirt build up
100% CLEAN PRODUCT:
NO Synthetic Preservatives
NO Harsh Chemicals
NO Synthetic Colors
NO Synthetic Fragrances
NO Sulfates
NO Mineral Oils
NO Petro-chemical
NO Animal testing

ESSENTIAL OIL AROMATHERAPY BLEND: SKIN TONING / SOOTHING
Lavender | Cypress | Sweet Orange | Rock Rose | Rosemary

SUGGESTED USE: Take a tablespoon of mask, warm it up between the palms and gently spread it over the face and neck in upward motion, massaging the skin. The mask base is raw honey, which is thick, therefore using a mask brush is not recommended. The mask layer should not be too thick. Wait for 20-40 minutes, then use some water to massage the face more removing the mask. Use a hot wash cloth to remove the mask for deeper cleanse. Alternatively, use a mask as a quick cleanser by rubbing a teaspoon over the face with some water and washing it off in the shower as a simple daily routine.
Key Ingredients:

Ingredient List:
RAW HONEY | Anti-Inflammatory, Anti-Bacterial, Cleansing
PURPLE CLAY | Gentle, Detoxifying, Calming, Anti-Acne
DIATOMACEOUS EARTH | Detoxifying, Cleansing, Purifying
GLYCERIN | Cleansing, Moisturizing, Lightening, Anti-Aging
ROSE HIP | Vitamin C/Retinol Rich,Hydrating, Rejuvenating
GUAVA | Anti-Oxidant, Vitamin A+B+C Rich, Anti-Aging
MULBERRY | Brightening, Uneven Skin Tone Relief, Age Spots
BEARBERRY | Skin Lightening, Brightening, Toning, Anti-Oxidant
BEETROOT | Hydrating, Smoothing, Anti-Oxidant, Anti-Inflammatory
LICORICE | Skin Illuminating, Anti-Irritant, Soothing, Rejuvenating
PAPAYA | Exfoliating, Rejuvenating, Vitamin A + C Rich
PINEAPPLE | Natural Exfoliant, Illuminating, Toning, Cleansing
SWEET ORANGE | Anti-Inflammatory, Irritation Reducing
STRAWBERRY | Polyphenols Rich, Pore Reducing, Vitamin C Rich
GRAPEFRUIT SEED | Anti-Bacterial, Anti-Fungal, Vitamin C Rich
BAMBOO | Mineral Rich, Moisturizing, Smoothing, Strengthening
GRAPE SEED | Regenerating, Skin Tightening, Anti-Dark Circles
LAVENDER | Heal-All Oil, Anti-Acne, Cell-Repairing, Anti-Wrinkle
TANGERINE | Regenerating, Detoxifying, Cleansing, Scar Healing
CYPRESS | Dark Spots Relief, Regenerating, Astringent, Clarifying
CISTUS (ROCK ROSE) | Anti-Aging, Skin Tightening, Toning
Raw Wild Flower Honey (Temecula, CA)*,Purple Brazilian Clay, White Kaolin Clay, Vegetable Glycerin (Kosher, Non-GMO), Bentonite Clay, Rose Kaolinite (Rose Clay), Diatomaceaus Earth, Beta Vulgaris (Beet) Root Extract, Morus Alba Root (Mulberry) Extract, Lepidium Meyenii (Maca) Root Extract, Glycyrrhiza Glabra (Licorice) Extract, Arctium Lappa (Burdock) Root Extr., Fragaria Vesca (Strawberry) Extr., Psidium Guajava (Guava) Extract, Rosa Canina / Rosa Rubiginosa (Rose Hip) Extr., Carica Papaya (Papaya) Fruit Extr., Vitis Vinifera (Grape) Seed Extract, Lonicera Caprifolum (Honeysuckle) Extract, Musa Paradisiaca (Banana) Fruit Extr., Silybum Marianum (Milk Thistle) Extr., Arctostaphylos Uva-ursi (Bearberry) Leaf Powder, Populus Adenopoda (Aspen) Bark, Rheum Rhaponticum (Rhubarb) Root Extr., Citrus Grandis (Grapefruit) Seed Extr., Salix Alba (White Willow) Extr., Populus Tremuloides (Aspen) Bark Extr., Essential Oils: Citrus Sinensis (Sweet Orange), Cupressus Sempervirens (Cypress), Rosmarinus Officinalis (Rosemary) Oil, Lavandula Angustofolia (Lavender), Cistus Ladaniferus (Rock Rose), Pelargonium Graveolens (Geranium), etc. *ORGANIC
*Disclaimer: LENUS Handcrafted products has not been evaluated by the Food and Drug Administration. Products are not intended to diagnose, treat, cure, prevent any disease or cure any serious skin condition.
**Precaution: Be sure you are not allergic to any bee ingredients prior to ordering products containing with raw honey or beeswax.
***Precaution: Some Products contains NUT carrier oils, please check Ingredient List before ordering.
Related products