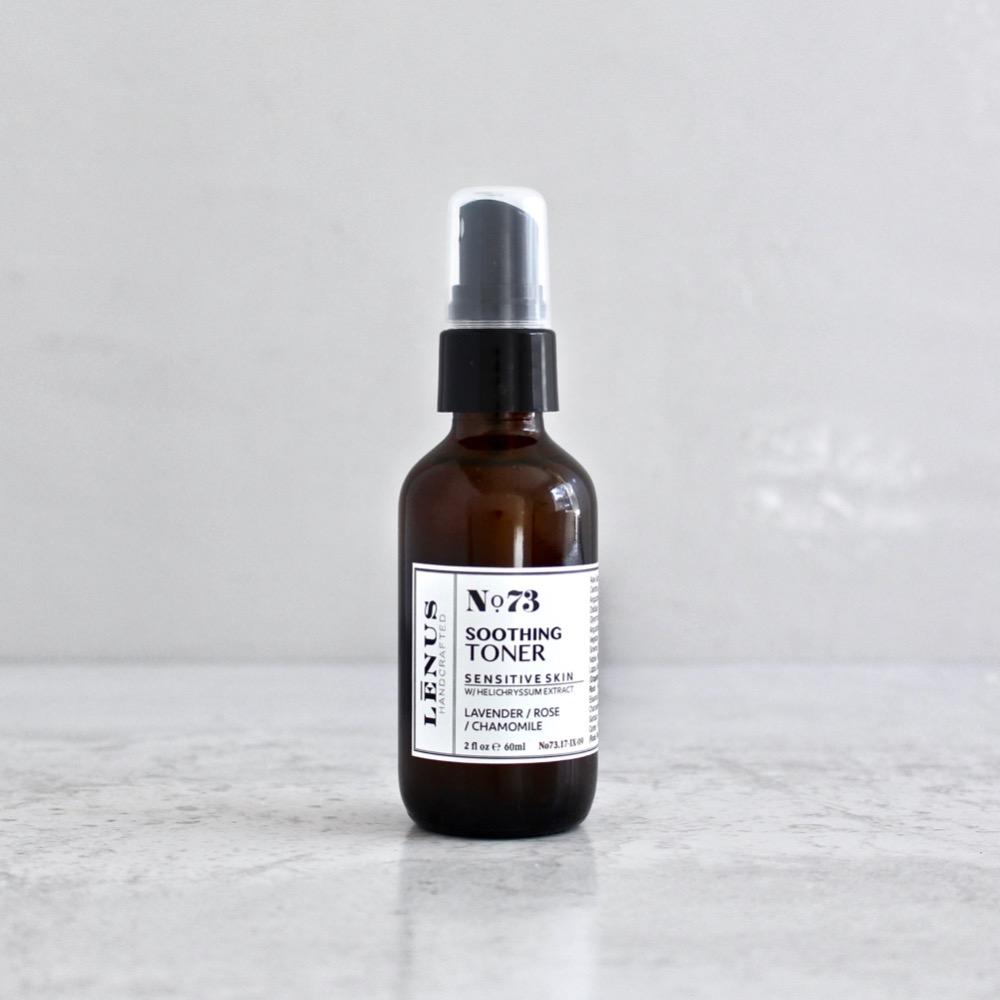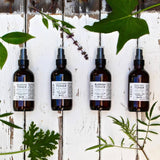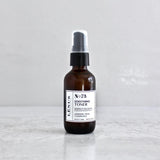 Nọ 73 TONER FOR SENSITIVE SKIN | SOOTHING
$ 16.00
LĒNUS Nọ73 Face Toner is calming face mist enriched with a blend of botanicals to calm sensitive skin. The formula is enriched with comfrey derived soothing allantoin and anti-aging baobab protein. It contains subtle aromas of lavender, chamomile and rose, that have been cherished for centuries all around the world for their wonderful skin healing properties.
LENUS Nọ73 TONER FOR SENSITIVE SKIN | SOOTHING
[ LAVENDER / ROSE / CHAMOMILE ]

Made with the cell strengthening bamboo, anti-oxidant green tea and anti-inflammatory grapefruit seed extract this soothing blend will relief irritated, sensitive and sun damaged skin. Rose and Lavender are wonderful multifunctional ingredients. In addition to intoxicating aroma, they have a variety of powerful skin calming properties. Their antiseptic properties help to sooth acne and eczema affected skin. Rose and Lavender are great astringents, helping to minimize pores and gently toning the skin.

Chamomile is a precious anti-infllamatory botanical sought after for it's ability to sooth the most difficult skin conditions. Blended with acne fighting honeysuckle and grapefruit seed extracts, brightening licorice, calming aloe vera, astringent witch hazel and strengthening bamboo Nọ73 face mist will become an essential part of your healthy skin regiment.

PRODUCTS ATTRIBUTES:
✔ Rich in Hydrosols
✔ Soothing essential oils
✔ Water free

ESSENTIAL OIL BLEND: CALMING | ANTI-INFLAMMATORY | SUBTLE
Lavender | Chamomile | Rock Rose | Frankincense | Rosemary | Sandalwood | Peru Balsam | Rose Geranium
SUGGESTED USE: Cleanse the face with No69 Creamy Face Cleanser, No98 Oil Cleanser or Clay Powders then mist the No73 toner and follow with very light moisturizer No10 or light face cream with Hyaluronic acid No18. Apply daily on a clean face to tone, refresh and moisturize or use to set make up.
Key Ingredients:

Ingredient List:
ALOE VERA | Moisturizing, Healing, Anti-Inflammatory
ROSE | Redness Reducing, Anti-Acne, Pore Cleansing
CHAMOMILE | Anti-Inflammatory, Skin Healing, Calmative
LAVENDER | Anti-Acne, Cell-Repairing, Anti-Wrinkle
BAOBAB | Anti-Aging, Anti-Oxidant, Vitamin A, E F Rich
ALLANTOIN | Hydrating, Regenerating, Irritation Reducing
WITCH HAZEL | Anti-Bacterial, Anti-Acne, Anti-Inflammatory
GRAPEFRUIT SEED | Anti-Bacterial, Vitamin C Rich
HELICHRYSSUM | Regenerating, Scar Fading, Moisturizing
BAMBOO | Moisturizing, Smoothing, Strengthening
HONEYSUCKLE | Natural Preservative, Anti-Bacterial
BURDOCK | Anti-Oxidant, Skin Repairing, Anti-Inflammatory
GREEN TEA | Anti-Oxidant, Skin Brightening, Anti-Aging
LICORICE | Lightening, Anti-Irritant, Soothing, Rejuvenating
GREEN TEA | Potent Anti-Oxidant, Anti-Aging, Vitamin A + C
GLYCERIN | Toning, Moisturizing, Lightening, Anti-Aging
FRANKINCENSE | Toning, Regenerating, Anti-Aging
SANDALWOOD | Calming, Anti-Aging, Anti-Inflammatory
ROSEMARY | Anti-Bacterial, Skin-Healing, Acne Relief
PERU BALSAM | Immune Stimulant, Anti-Oxidant
CISTUS (ROCK ROSE) | Anti-Aging, Skin Tightening
Aloe Barbadensis (Aloe Vera) Leaf Juice*, Rosa Centifolia (Rose) Flower Distillate, Lavandula Angustofolia (Lavender) Distillate, Witch Hazel Distillate*, Bambusa Vulgaris (Bamboo) Extract, Helichrysum Angustifolium (Helichrysum) Flower Extract, Vegetable Glycerin (NON-GMO), Hydrolyzed Adansonia Digitata (Baobab) Protein, Chamaemelum Nobile (Roman Chamomile) Flower Distillate, Camellia Sinensis (Green Tea) Extract*, Vitis Vinifera (Grape) Seed Extract, Arctium Lappa (Burdock) Root Extract, Allantoin, Liquid Minerals, Citrus Grandis (Grapefruit) Seed Extract, Essential Oils: Lavandula Angustofolia (Lavender), Boswellia Carteri (Frankincense) Oil, Chamaemelum Nobile (Roman Chamomile), Santalum Album (Sandalwood), Pelargonium Roseum Asperum (Rose Geranium) Oil, Rosmarinus Officinalis (Rosemary) Oil, Cistus Ladaniferus (Rock Rose) Oil, etc. *ORGANIC
*Disclaimer: LENUS Handcrafted products has not been evaluated by the Food and Drug Administration. Products are not intended to diagnose, treat, cure, prevent any disease or cure any serious skin condition.
**Precaution: Be sure you are not allergic to any bee ingredients prior to ordering products containing with raw honey or beeswax.
***Precaution: Some Products contains NUT carrier oils, please check Ingredient List before ordering.
Related products