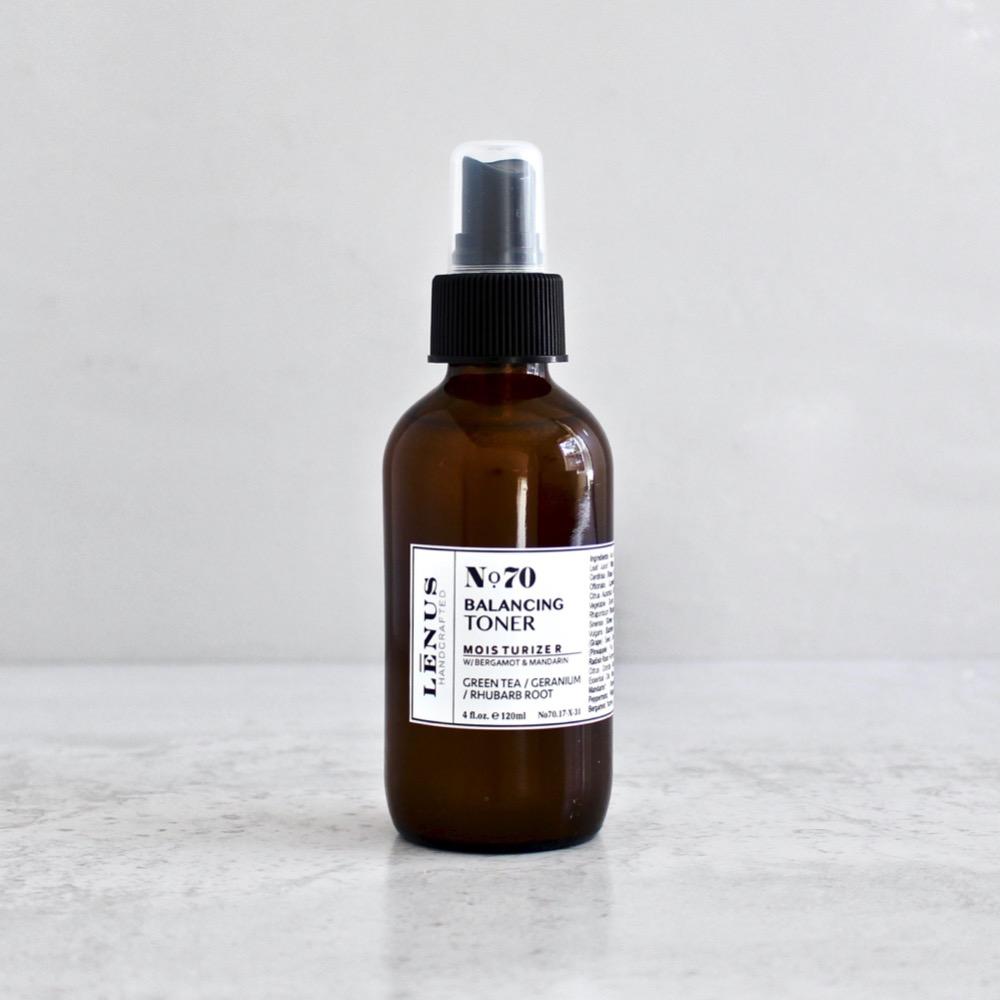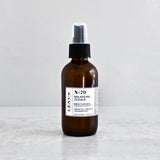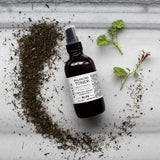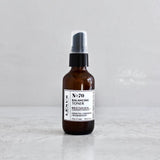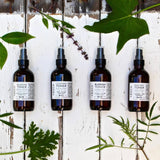 Nọ 70 DAILY MOISTURIZING TONER | BALANCING
$ 22.00
LĒNUS Nọ70
Daily Moisturizing toner is refreshing and uplifting face spritzer enriched with nutritious plant extracts and essential oils. Enjoy the mist as a toner in your morning routine, or as a refreshing moisturizing mist throughout the day. Antioxidant green tea, rejuvenating mulberry seed and hydrating rhubarb extracts are craft-fully blended with anti-aging neroli hydrosol, sebum balancing essential oils, pore minimizing witch hazel and calming aloe vera juice to create a nutrient rich water free facial toner.
LĒNUS Nọ70 DAILY MOISTURIZING TONER | BALANCING
[ GREEN TEA / GERANIUM / RHUBARB ROOT ]
PRODUCTS ATTRIBUTES:
✔ Hydrating and refreshing
✔ Energizing aromatherapy blend
✔ Relief Acne & Balance Sebum
ESSENTIAL OIL BLEND: CITRUS | UPLIFTING | SEBUM BALANCING
Geranium | Mandarin | Sweet Orange | Bergamot | Petit-Grain | Litsea Cubeba | Rosewood | Clary Sage | Vetiver | Peppermint | Frankincense | Yarrow
SUGGESTED USE: Apply daily on a clean face to tone and moisturize after cleansing and spritz throughout the day to refresh. Try a light moisturizer No10 or a refreshing organic face oil blend No92.

Key Ingredients:

Ingredient List:
ALOE VERA | Moisturizing, Soothing, Anti-Inflammatory
ROSE | Redness Reducing, Anti-Acne, Pore Cleansing
GREEN TEA | Anti-Oxidant, Skin Brightening, Anti-Aging
RHUBARB ROOT | Hydrating, Moisturizing, Cell Supporting
MULBERRY | Brightening, Uneven Skin Tone Relief, Age Spots
GRAPEFRUIT | Anti-Bacterial, Anti-Fungal, Vitamin C Rich
BEET ROOT | Collagen Promoting, Hydrating, Elasticity Improving
NEROLI | Antiseptic, Moisturizing, Deodorizing, Anti-Bacterial
LITSEA CUBEBA | Anti-Acne, Cleansing, Anti-Inflammatory
BERGAMOT | Anti-Acne, Astringent, Anti-Bacterial
CLARY SAGE | Redness Reducing, Balancing, Anti-Aging
GERANIUM | Sebum Balancing, Moisturizing, Anti-Acne
FRANKINCENSE | Regenerating, Anti-Aging, Anti-Scarring
MINT | Refreshing, Cooling, Sebum Balancing, Uplifting
PETIT-GRAIN | Anti-Septic, Sebum Balancing, Anti-Acne
ORANGE | Anti-Inflammatory, Irritation Reducing, Anti-Acne
YARROW | Anti-Septic, Anti-Inflammatory, Toning, Soothing
Aloe Barbadensis (Aloe Vera) Leaf Juice*, Witch Hazel Distillate*, Rosa Centifolia (Rose) Flower Water, Lavandula Officinalis (Lavender) Flower Distillate, Citrus Aurantium (Neroli) Flower Distillate, Rheum Rhaponticum (Rhubarb Root) Extract, Vegetable Glycerin (NON-GMO), Camellia Sinensis (Green Tea) Extract*, Bambusa Vulgaris (Bamboo) Extract, Vitis Vinifera (Grape) Seed Extract, Leuconostoc / Radish Root Ferment Filtrate, Glycine Betaine (Beta vulgaris (Beet Root)) Sugar Extract, Liquid Minerals, Citrus Grandis (Grapefrui) Seed Extract, Essential Oils: Citrus Sinensis (Sweet Orange) Oil, Aniba Rosaeodora (Rosewood) Wood Oil, Andropogon Zizanioides (Vetiver) Oil*, Citrus Aurantium (Petitgrain) Oil*, Pelargonium Graveolens (Geranium), Litsea Cubeba (May Chang) Oil, Mentha Piperita (Peppermint), Citrus Bergamia (Bergamot) FCF Oil, Salvia Sclarea (Clary Sage) Oil, etc. *ORGANIC
*Disclaimer: LENUS Handcrafted products has not been evaluated by the Food and Drug Administration. Products are not intended to diagnose, treat, cure, prevent any disease or cure any serious skin condition.
**Precaution: Be sure you are not allergic to any bee ingredients prior to ordering products containing with raw honey or beeswax.
***Precaution: Some Products contains NUT carrier oils, please check Ingredient List before ordering.
Related products